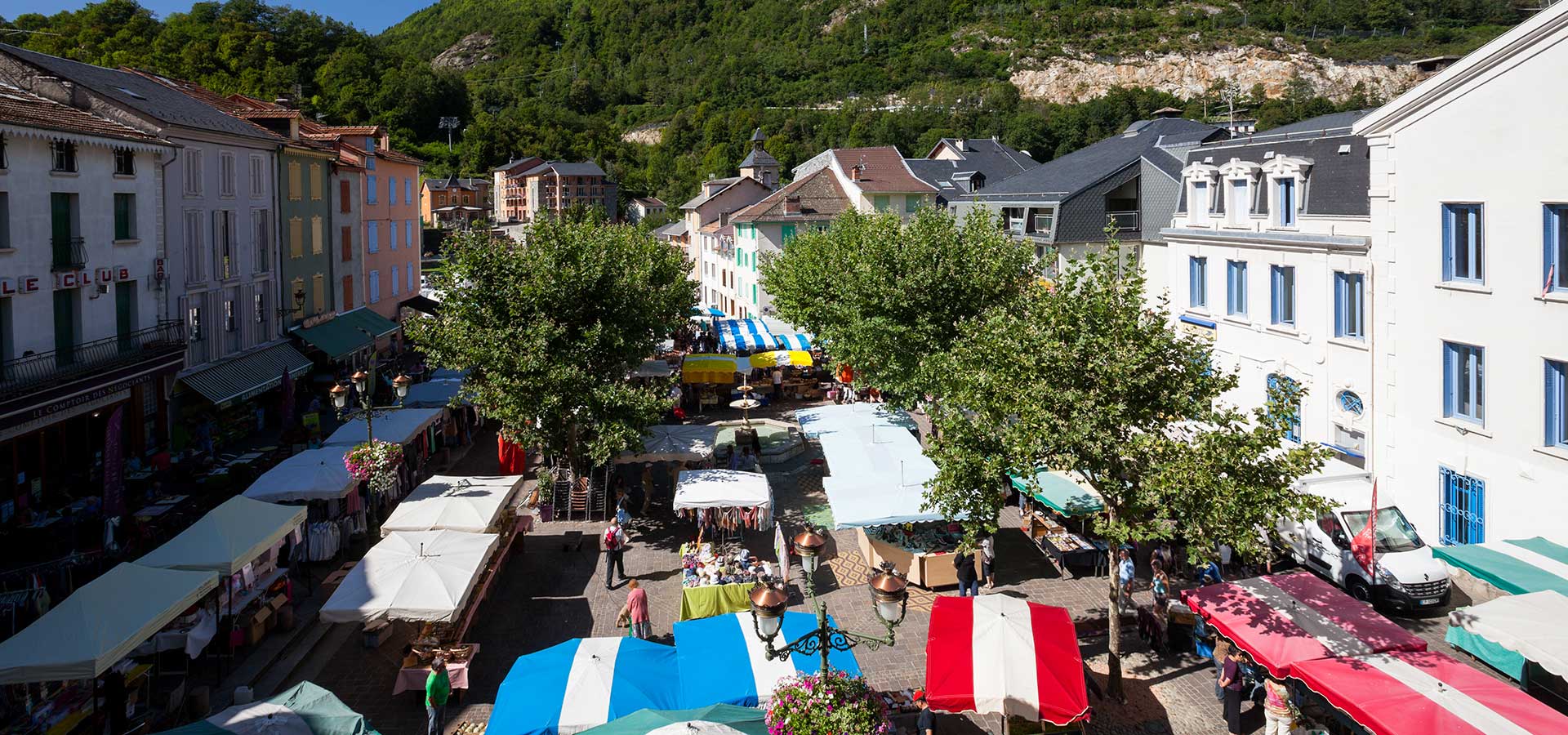 Discover Ax les Thermesnear Malazéou campsite
Discover the spa town, its activities and landscapes, which is home to our campsite.
A Pyrenean spa town of 1400 souls, Ax-les-Thermes is ideally situated at the foot of numerous valleys, which offer breathtaking scenery and miles of marked hiking trails.
The town is crossed by three rivers: the Lauze, the Oriège and the Ariège, and its subsoil contains 60 hot springs which gush out at the 4 corners of the village. Discover the unusual pleasure of relaxing your feet in one of the three outdoor pools after a hike or a day of skiing!
The Bassin des Ladres is one of the must-see places for anyone passing through the town and it is common to see our skiing and hiking friends relaxing their feet there after a day of hard work.
Find out more
In the heart of the village, all the services are at your fingertips: bakery, butcher's shop, grocer's shop, greengrocer's, tobacconist's, post office…
A market is held in the main square every Tuesday and Saturday throughout the year and also on Thursdays from June to September.
For your entertainment, you will find a casino, a cinema, a discotheque, a spa centre, many bars and restaurants, a mini-golf, clay tennis courts…
So don't wait any longer, and come and discover this Ariège resort!